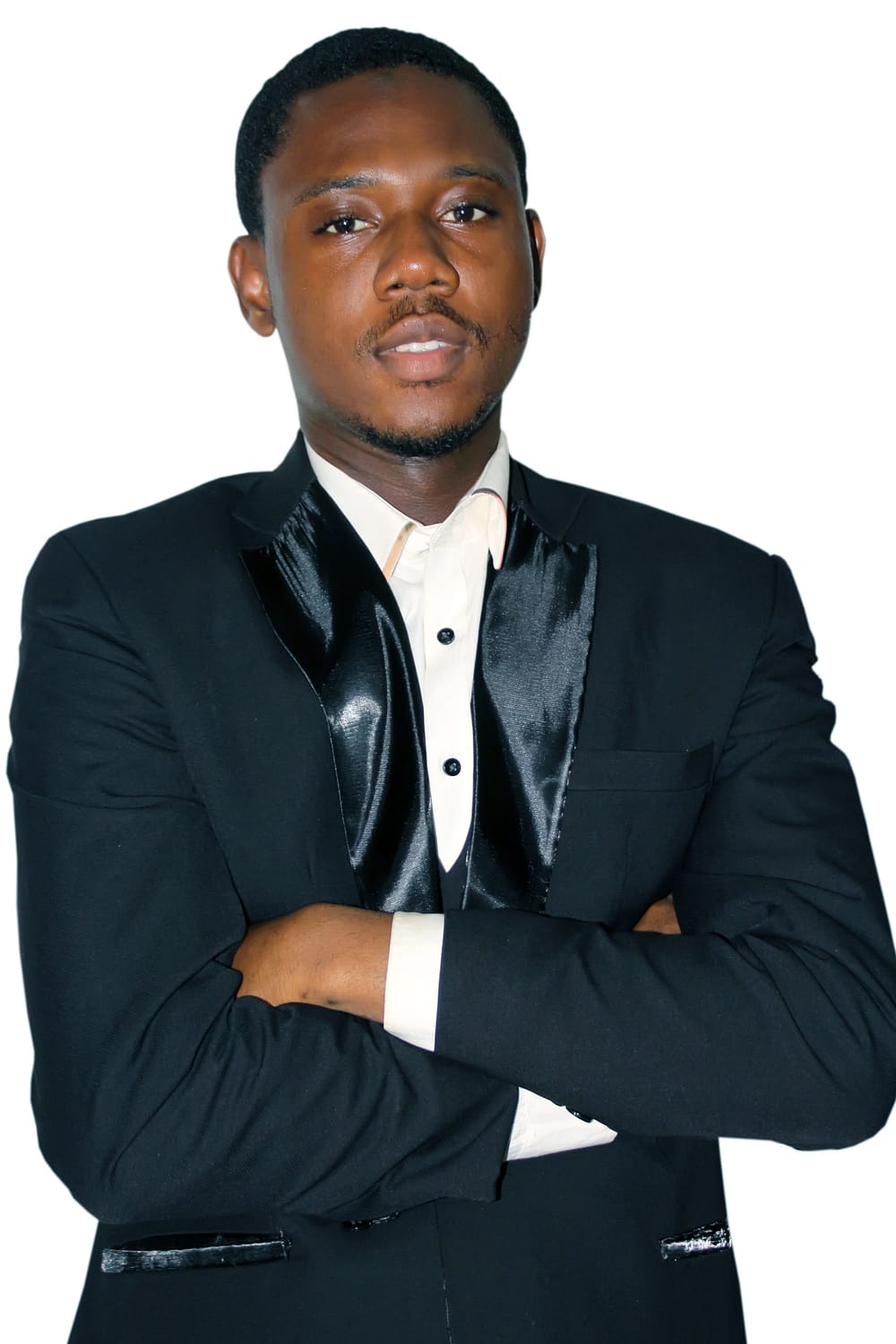 Following The recent pronouncement by the Federal Government to give total support to traditional medical practitioners, and the protection of their intellectual property rights, and in line with the theme for the 2019 African Traditional Medicine Day, "Integrating Traditional Medicine in Health Sciences Curricular in the African Region", Dr Qazeem Olawale, founder and president of Olaking International Holistic Medicine Company, Lagos, in this interview with ADELOWO ADEBUMITI said promotion of traditional medicine should top the government's priority to save more lives. He said working with stakeholders would create the needed synergy for development. Olawale who is a Member of The British Council of Complementary Therapies (TBCCT), spoke on the treatment of a wide range of ailments using traditional medicine, such as Autism, Asthma, Cancer, Tuberculosis and Malaria.
Recently, World Health Organisation (WHO) pledged support to the federal government to integrate traditional medicine into national healthcare, what is your take on this?
That is hugely awesome and no doubt it is an encouragement for practitioners of traditional medicine that the days of more honour and recognition for our practice is here. As it is said, the future is here. With this kind of support from the global apex health body, it further goes to show that the world knows and confirms that indeed nature cures. Of course, this is not the first time we would be telling the masses that nature has a cure for all that affects our body, but this kind of recognition speaks volumes to the wide acceptability of our call. In no time, we would begin to see even medical doctors rallying around traditional medicine for integrative treatment for ailments just as we have seen in other climes where the practice of natural medicine has been more established and controlled. Even as natural therapies continues to bask in the glory of their richness and wellness as an efficient cure system, this kind of support at this time in our country is needed to harness all the potentials. We look forward to seeing in practice and learning of this healthcare system, which we believe will fight against incompetence and lack of best practice that ravages traditional medicine.
What is the likely outcome of this synergy?
If by this you mean the synergy the integration of traditional medicine into the healthcare system will birth, then one thing I would say is, let us look at the Chinese and the Indians. What did the synergy foster for them? A sustainable healthcare system assured healthy living and a population living more hale and hearty. This is because traditional medicine and implementation of best practice which is a function of structured learning, just as we have for orthodox medicine, will not just treat the surface of ailments or treat the effects of diseases, rather traditional medicine will imbibe the very message of natural treatment therapies which is to treat the root cause of every disease and create a true cure for the body. As abundantly blessed as Nigeria has been blessed with almost all kinds of herbal and other traditional medicine therapies, we are yet to harness this into both health wellness and economic growth. The reason for this being that there are a lot of quacks in the practice of traditional medicines.
But with a synergy like this, it will bring forth more standards that will enable us to sieve the shaft away from the substance, making the business of health primarily based not on making money but that of saving lives and empathising with those with ailments of different kinds. Lastly, with a synergy like this, we would find standards in our traditional healthcare management system just as I saw in my recent travel to Malaysia for an International Course on Neuro acupuncture and Non-Invasive Pain and Paralysis Management.
How do you think traditional medicine can fit into healthcare? Traditional medicine, which is primarily about utilising nature in the process of administering cure, is synonymous with effective healthcare just as life is synonymous with living. Any healthcare system that is yet to embrace traditional medicine as a mode of treatment is not only lagging behind, it is almost nonexistent because the very basis upon which living is formed, that is nature, has been neglected. I remembered when I was learning at the Indian Board of Alternative Medicine where I first bagged my Doctor of Natural Medicine after having graduated from the University of Ilorin as a first-degree holder in Biochemistry, my learning made it clear that even the synthetic drugs used in curing humans have a greater element of natural cure in it. Why then would someone not want to go to natural cure through expert guidance and make-up to cure that which affects the body.
You have had success in treating patients with chronic and severe pain within few minutes, what can you say about this?
We as doctors are only applying treatment protocols with best practice, we cannot totally lay claims to our knowledge and practice as the basis for success. God Almighty cures and no doubt about that. But then as humanly possible, yes, it is true that I am having success in treating chronic pain related ailments such as sciatica, paralysis patients and so on and within minutes, my patients experience instant relief from pains they have suffered in years. In fact, the teacher that taught me this treatment system would treat over 200 patients in a day when I was learning with him. These are patients with different chronic pain and paralysis related health issues. So, the treatment methodology I employed is Non-Invasive Neuroacupuncture which I learnt during my last learning tour to Kuala Lumpur, Malaysia. One thing I am passionate about is continuing to research and learn the best and less troubling ways to bring smiles to the faces of my patients. This is why aside from putting a lot of effort into research; I have an interest in continuous learning which has made me travel to Colombo, Sri Lanka where I bagged my Doctor of Medicine in Acupuncture. Still, I am not stopping. My aim is also to bridge calibre in Traditional African and Chinese Medicine to give pristine admiration to natural healing.
How does 'neuro acupuncture' work? Aren't their side effects of this therapy?
No. Neuroacupuncture is a very good treatment procedure with no known side effects. This treatment is based on knowledge of traditional acupuncture and neurology. It is done by inserting acupuncture needles into the loose areolar tissue layer of the scalp to stimulate the brain neurons of the underlying area. Since the skull protects the brain and there are no organs in the scalp to injure it is a very safe treatment. It's a non-invasive procedure and works by stimulating the brain cells that are related to the impaired functions. The mechanism is three-fold: to 'wake up' the brain cells that are not dead but lacking in proper functioning, to encourage the recruitment of healthy brain cells to perform the lost function and to promote a healthy reintegration of the brain system. It does not only treats pains but also paralysis, Parkinson's Disease, multiple sclerosis, traumatic brain injury, spinal cord injury, motor neuron diseases, Alzheimer's disease, restless leg syndrome and attention deficit hyperactivity disorder and other neurological issues. Scalp acupuncture can help regain speech in all kinds of Aphasia: expressive, receptive, anomic or global. The speed and amount of recovery vary with the individual and the severity of damage but progress is usually readily seen within few minutes of treatment.
You treat people with cancer and other chronic diseases, is it only acupuncture that you are using or there is another treatment method you are adopting?
The first thing I will say here to clarify the misconceptions that there are some incurable diseases is that which I have said in past interviews. I was a person do not believe there are incurable diseases, but I know for sure that there may be incurable cases. So this has influenced my belief and interest in always researching how we can improve on treatment because people are out there in pain and need healing. Why then would we not as practitioners continue to make research on how to improve the wellness of the people. So going back to the question, no, it is not Acupuncture alone that we use as the treatment protocol. We utilise a system called an integrative system that allows us to use different therapies in treating our cancer patients. But then Acupuncture is an integral part of that protocol because it helps us manage pain for our cancer patients. We integrate different therapies in order to achieve success as early as possible. Our local herbs and spices play a major role in treating these conditions, also, massage, diet and nutrition therapies. I combine as many therapies as possible. For cancer, up to seven therapies will be combined depending on the type of cancer. I hold that not any therapy is self-sufficient. Every therapy has its own limitations. Combining them will bring meaningful results and may lead to a cure in the maturation of time.
A visit to your centre shows some children affected by Autism recovering fast, how do you manage to achieve this? Yes, we have really worked on autism and sincerely I would say that we can assist autistic children to get better. We have been successful in about three cases and many more successes are approaching by God's grace. The major treatment methods are herbalism and neuro acupuncture. Also, the administration of Camel's milk, black seed and natural honey has really been effective in alleviating the symptoms associated with autistic especially speech difficulty and walking. We appeal that the WHO and FG continue looking into traditional medicine. No doubt, there is a need for integrative medicine in order to achieve better results.
You have treated many HIV patients, but not many are too keen to face the media due to the stigma attached to it, what are you doing differently? Should I say it's not curable so that I won't get held? Well, let me simply say the truth. There are no diseases that aren't curable if given an integrative natural approach and enough treatment durations. HIV is one of the easiest diseases to treat but unfortunately many still believe its cure is just a claim. There are natural herbs and spices that get rid of this virus in the body within few months, no doubt. Some of what I use are garlic, Indian costus and black seed. They are very potent and give a good result if taken for many months. How to prepare, required dose and dosages for different individuals are key and that's where I come in.
https://medicalworldnigeria.com/post/medical-doctors-will-soon-rally-traditional-medicine-for-integrative-treatment-of-ailments-rsquo?pid=40721