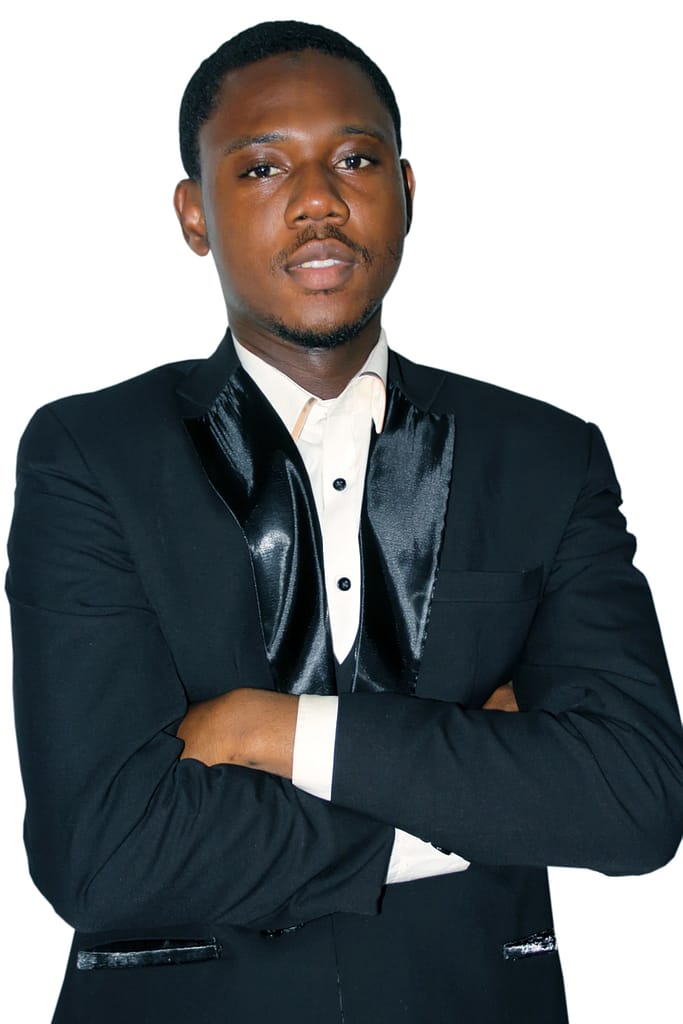 Dr Olawale Qazeem, CEO and Consultant, Olaking Naturopathic Clinic, Ikorodu, is a graduate of Biochemistry, University of Ilorin and a holder of Doctor of Natural Medicine Degree. In this interview by DAPO FALADE, he claimed to have cured an HIV-positive patient, using naturopathy, non-stop herbal treatment of sundry diseases.
How did you become a naturopath? I'm a biochemist, naturopath and researcher. I try to know the root cause of patient's diseases and then treat them naturally with herbal medicine, diet and nutrition, cupping therapy and other natural therapies. I hold that there is no incurable disease, but there may be incurable cases. I had wanted to be a medical doctor because of my interest in health and fitness. I tried to no avail. I wasn't admitted. Instead, I was admitted into the Biochemistry Department at the University of Ilorin, after all, I learnt that Biochemistry is the bedrock of medicine. My project research topic changed everything because of the positive results I got. Thereafter, I started having an interest in researching herbal remedies. I have the background because my mother is a herbal practitioner and a nurse. After my first degree, I got started by learning from outstandingly experienced practitioners in Nigeria and then I proceeded to study Naturopathic Medicine at Calcutta, India.
How do you utilise your training in naturopathic, nutrition, herbal and acupuncture for alternative health care practice?
I look at the imbalances in an individual as multifaceted. I aim to always treat patients as a whole by observing the four cornerstones of good health. Most of the time, there are physical issues-psychological, emotional and structural-that we need to bring into balance. This for sure has been helping us help our patients.
The core of my practice is herbalism. I prepare herbs that suit the patient's condition considering some factors such as age and gender to reach non-toxic and effective dosages. I teach my patients how to live in tune with nature. Diet and nutrition to are key when treating patients. I try to do corrective menu selection. I work with various foods and food plans and try to structure patients' diets with suggestions for breakfast, lunch, dinner and snacks. I also look closely at food sensitivities, as I find that many people eat foods to which they are sensitive. If those foods are removed or, at least, reduced in their diet, there is a much more positive outcome.
I create specific exercises to bring people in balance, based on structural and muscular imbalances, creating an exercise prescription or instruction appropriate for their function and mobility. I look at each individual's imbalances and I also analyse each person's lifestyle demands and try to create a programme that is going to enhance their ability on what they do in life more efficiently. Also, I do cupping therapy for patients with diseases like stroke, diabetes, arthritis, hepatitis and so on. Cupping is when cups are placed on the skin to create suction to facilitate healing with blood flow, as well as the flow of Qi in the body. Qi is a Chinese word, meaning life force. Cupping increases blood circulation to the area where the cups are placed. This helps relieve muscle tension, which improves overall blood flow and promote cell repair. It also helps form new connective tissues and creates new blood vessels in the tissue.
What are the challenges and rewards of working with your patients in an independent natural health care setting?
The reward that I can see and feel every single day is enormous. Roughly 90 per cent of my patients can call or send messages to me within two weeks to tell me how well they are doing. I have treatment durations, plans and protocols for many diseases ranging from infertility (in men and women) to cancer, diabetes, stroke, hepatitis, ulcer, heart, liver and kidney diseases etc. By God's mercy, I have been able to take away tears from many patients by curing them and relieving them of their ailments. There is nothing like incurable disease, but there may be incurable cases.
People with depression, anxiety and abnormal blood pressure are all rapturous rewarding adjuncts to what I do. I believe that every single person that comes to me is a challenge. Making them understand that being a naturopath means that I lend intelligent assistance and interprets nature's law for patients is a challenge. Most people realised that the body is self-curative where a cut or broken bone is concerned. They however failed to understand that this is also the case with the disease as a whole. There is a challenge in getting them to understand that they are a partner in their health care; that they are a participant in their care and that I'm not to administer to them. But I'm rather here to partner with them.
What are your future goals?
I'm always happy being in this field because I believe, is a question of time, with limitless hard work and consistency, my goal to design preventative remedies for both benign and malignant tumours would be actualised and be celebrated. While I feel that I'm proficient in what I do, there are many gaps in what I know and I feel that's always going to be the case. I will continue to work as hard as I can to close those knowledge gaps. I have been studying, learning and practising for a while and I don't have all the answers, but I'm sure of those I know. I don't think anybody can sit back and say, 'I've got all solutions'. I believe learning should be continuous. That said, my professional future goal is to learn what I don't know and teach them.
Do you have any client care anecdote that exemplifies your naturopathic health care practice?
I believe that the failure of we, naturopaths, is the lack of opportunity the surgeon has. I have a 56-year-old woman who was diagnosed with gallbladder stone and was almost getting prepared for surgery. She had severe pain and can't eat solid foods. Shortly before her surgery date, she was referred to me and was treated naturally for just six days. She was able to defecate all the stones since then, she has been feeling well. Also patients with azoospermia smile at their results after three-month non-stop treatment. I have been able to assist men with erectile dysfunction and premature ejaculation which are the leading cause of male infertility.
Recently, my female infertility herbal packages gave me some extemporaneous accolades when a female patient who has been trying for a long time finally got pregnant. She had all sorts of reproductive organs maladies, ranging from uterine fibroid, ovarian cyst, pelvic inflammatory disease, hyperprolactinaemia and infection. I have helped people with diabetes, cancer, hepatitis, HIV, nephritis, arthritis, stroke hypertension, migraine,
glaucoma, cataract, appendicitis etc. My objective is to see if we can save lives and God has been assisting us.
Do you collaborate with other practitioners and how important is such collaboration?
Yes, I do collaborate with other natural medicine practitioners but not orthodox medicine practitioners, since 80 per cent of my patients came from the former, after many years of trials and errors. We have a team that we work with; we do discuss patients' health issues and come up with treatment protocols. This has assisted us all because our patients often get cured of their ailments. Through teamwork, we had successfully treated many sickle cell anaemia patients, leaving them with no crisis or symptoms for years.
Is it true that you recently cured an HIV-positive patient, a disease that is said to be incurable?
Yes, what you heard is just the truth. HIV is curable and it seems to be one of the easiest diseases to cure. The most basic is that there are natural non-drug and non-surgical cures for virtually every disease. I do not argue with people on this issue because I believe it takes time to restore a brainwashed human. My God didn't send down any disease without its cure. One would ask me how I arrived at the herbal formulations. The answer is simple and straightforward: I learned it; it wasn't my research. If you doubt and you are still not convinced, bring a patient and give me three months. I fear that I will be queried by the bodies in charge of health and drugs over our claim about HIV. The treatment duration for HIV is just three months. It is a non-stop herbal treatment, nothing more. What is more? The ingredients used are what we know because they are very common and cheap.
What are the tools you are working with?
I would say that my favourite tools of the trade are making sure people have a plant-based diet. I am not in favour of veganism or vegetarianism, but patients should have a diet sufficient in fruits and vegetables and I believe everybody should supplement their diet with powdered greens, wheatgrass and powdered fruit/vegetable drinks. When they are necessary, I'm also a big advocate of fish oils and probiotics. Everything else is used functionally, depending on the person who comes to see me. Every person gets a different approach. The whole concept of naturopathy is that you're not treating disease; you are treating people. You are looking at individuals based on imbalances, not based on disease. That is medicine. We are in the business of health.
What skill does your job demand?
Probably the greatest skill is that you have empathy. You also got to have incredible confidence and you have to be a very good communicator. Foremost, you've got to be able to sell the programme to the patient. You've got to be able to create an atmosphere where they want to come to see you and to have a compelling reason to get well and stay well. It is important to know your craft and to communicate it. If you can't communicate it, nobody is going to listen and it doesn't make any difference how much you know.
Do naturopaths consider diagnosis as important before treating any patient?
With all our varied instruments, useful as they are, nothing can replace the watchful eye, the alert ear, the tactful finger, and the logical mind. It is noteworthy that accuracy in diagnosis is a very necessary procedure. It is evident that with the right diagnosis and specific treatment, the risk of malpractice is considerably avoided. The progressive naturopathic physician is supposed to be an all-around diagnostician. He employs, for making his diagnosis, the means generally adopted in modern medical practice and, in addition to these, he also uses other important means, like iridiagnosis, a method of determining bodily conditions by examining the iris of the eye which reveals conditions in the body that could not be discovered in any other way. This method is almost unknown to medical practitioners. The fact that medical practitioners treat their patients symptomatically does not render diagnosis superfluous in our practice. Pathognomy and aetiology are not antipodal. Adopting all the available diagnostic means doesn't necessarily mean we want to imitate the medical doctors. It means progress or being true to our patients and it is also meant to cease being the laughing stock of other practitioners.
By attempting to be scrupulously correct in all our clinical activities, we will win the respect and the admiration of the world. At the same time, though a naturopathic practitioner adopts various methods of examination and interprets diseases in all their forms and details, from a naturopathic viewpoint, diagnosis is of relatively small importance in the treatment and cure of any particular disease.
Source: https://theworldnews.net/ng-news/i-cured-hiv-patients-in-3-months-using-naturopathy-olawale-qazeem